Radiation protection with Qi technology
Our

products

in

comparison
Our

products

in

comparison
Effectively protect yourself from electrosmog with our Qi technology and natural frequencies.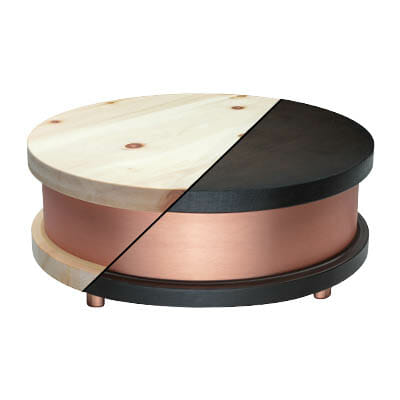 Copper ring and pine wood or beech wood refined with pollutant-free hard wax oil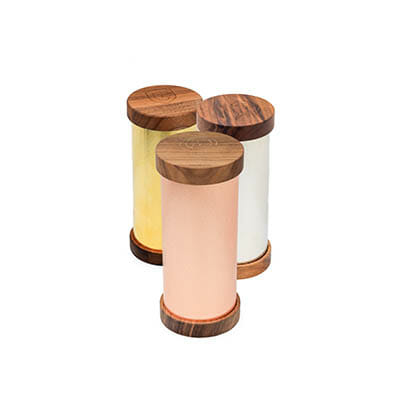 Copper sleeve original/nickel/gold plated and oiled walnut wood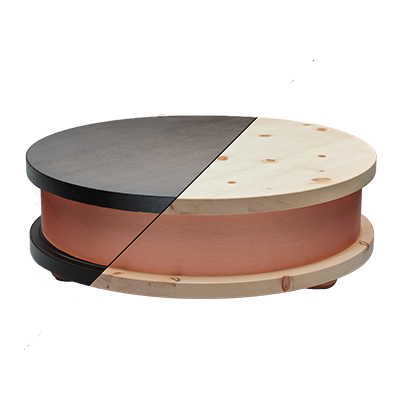 Copper ring and pine wood or beech wood refined with pollutant-free hard wax oil
*Effect radius (mobile / stationary)
**Construction of the complete protective field
***Safety distance to technology: Qi-Mobile and Qi-Shield (25cm), Qi-Home-Cell and Qi-Max (50cm)
Want

to

know

which

EMF

protection

device

is

best

for

you?
Then just read on and find the EMF protection device that best suits you or take the 1-minute Waveguard check.
We are also happy to offer you a free consultation for your EMF protection checkup!
This

is

your

personal

EMF

protection

on

the

go.
The Qi-Mobile offers EMF protection that fits in your pocket.
5G protection with an effective range of 1m radius
Reduces radiation exposure
Small, light and handy, perfect for leisure and on the road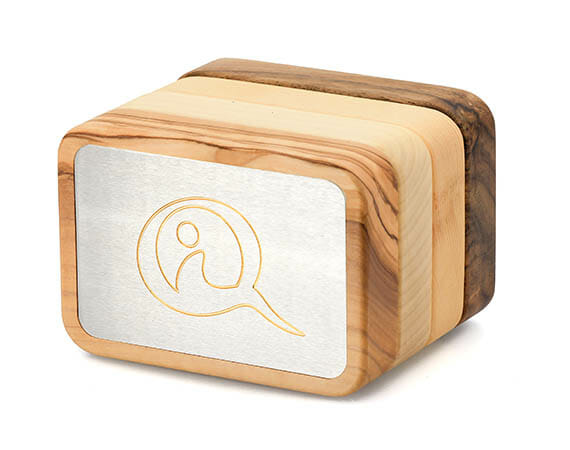 Light & Practical
Weighing only 300g, you'll only feel the protection of the Qi-Mobile by its action.
Ready in a flash
The Qi-Mobile is immediately ready for use and offers you protection at every turn during the day.
Work & Travel
Whether you're at work, school or traveling, the Qi-Mobile gives you maximum mobility.
The light weight and the size of the Qi-Mobile are its strengths. Light as a feather, effective, perfect for people who like to move.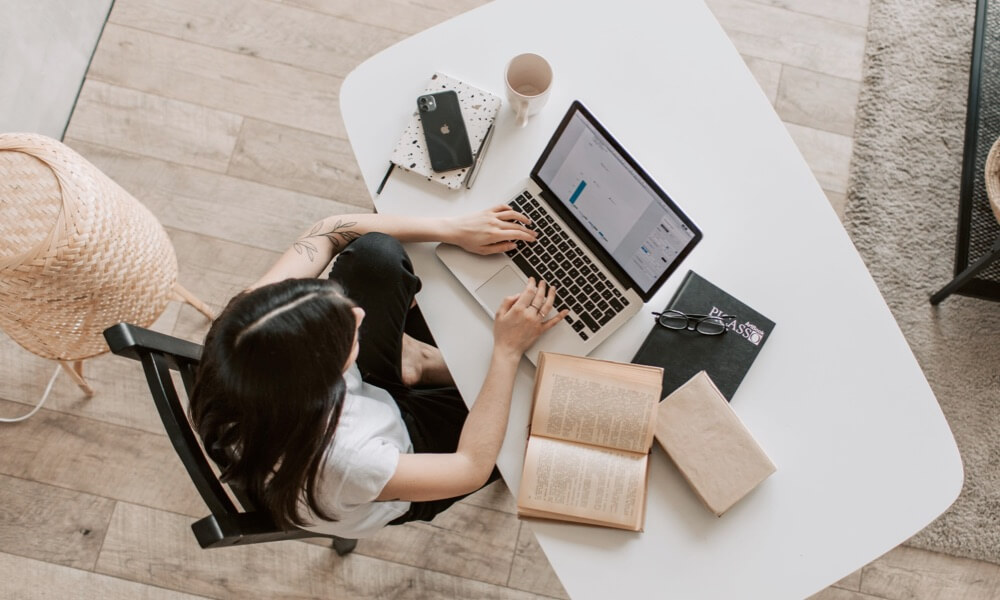 The all-rounder
Weighing just under 800g and the size of a drinking bottle, the Qi-Shield is ideal for mobile and stationary use.
Perfect for two
The extended effective range of up to 2.5m radius, provides protection for two people
Extensively tested
The Qi-Shield has been used for the most studies to date.
The Qi-Shield is ideal for people who want optimal protection both at home and on the road.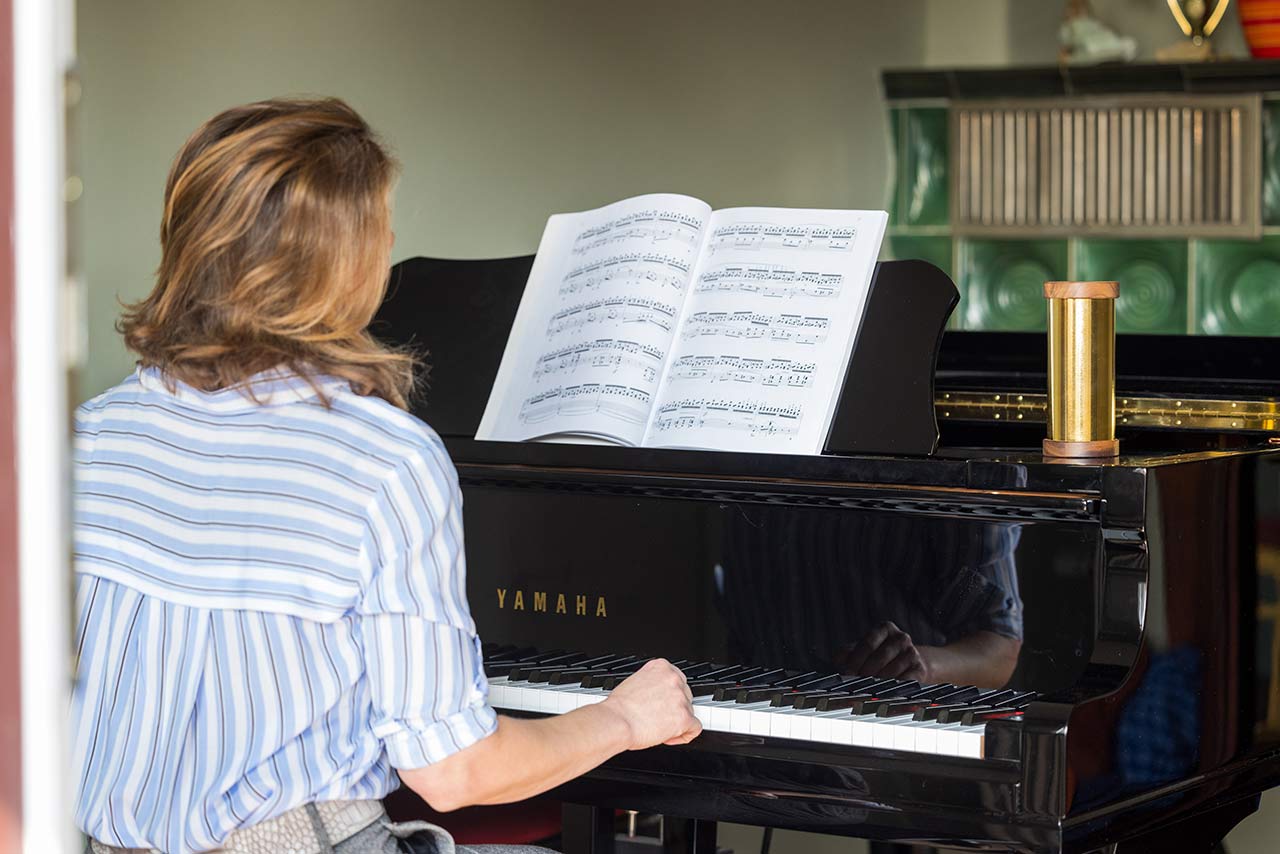 Wide range of action
With an effective range of 7.5m radius, the Qi-Home Cell protects your single-family house or apartment up to 150sqm living area
Works self-sufficiently
The Qi-Home Cell builds its effect without external energy sources and thus contributes to sustainability.
Durable protection
After 12h, the permanent protection of the Qi-Home Cell has built up and works in the background from now on around the clock.
The Qi-Home Cell is not only an eye-catcher, but also performs its work autonomously. It creates a feel-good atmosphere that envelops your home.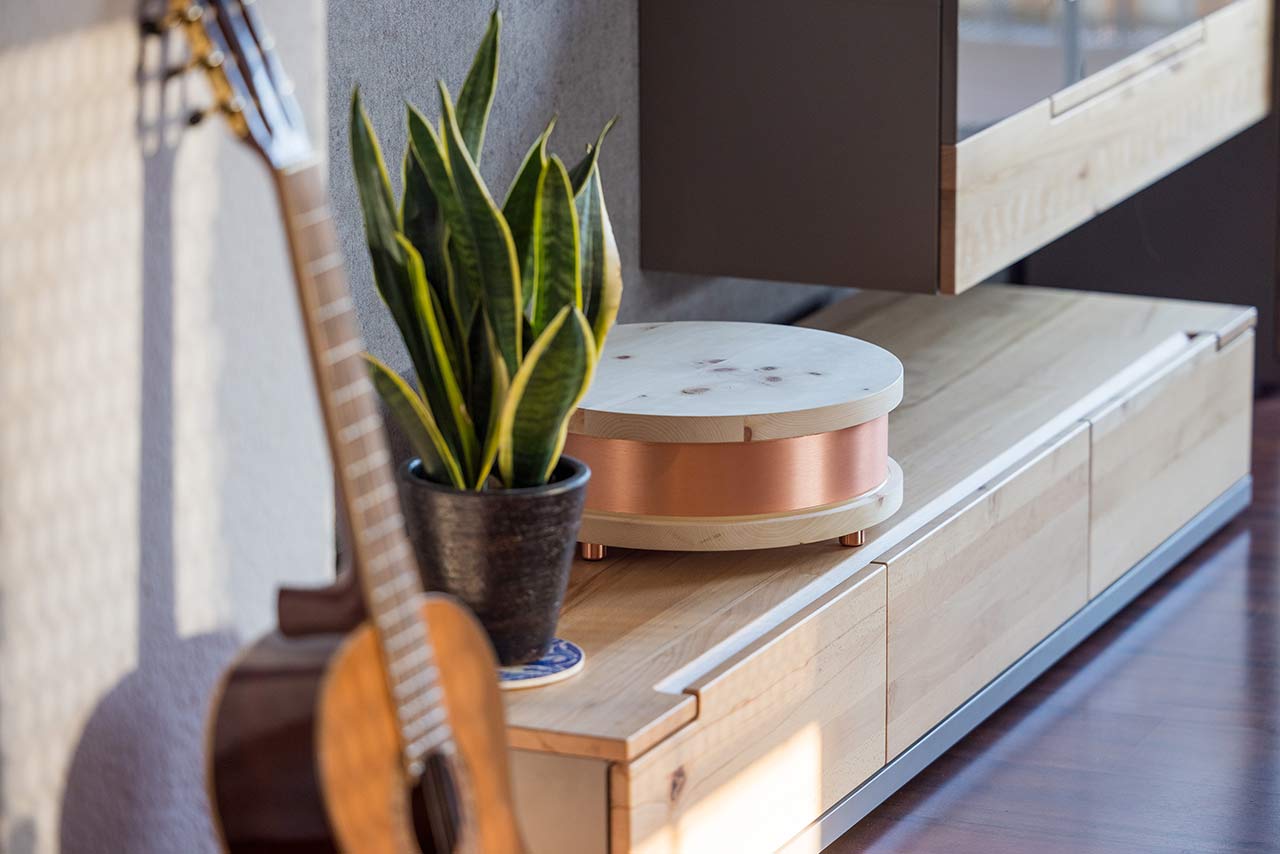 huge range
More than 6 times the range (50m radius) in less than twice the space (compared to Qi home cell)
Sustainable use of materials
Your contribution to a natural environment, through sustainable material use versus impact performance.
Award winning technology
Our technology is not only proven by studies, but has even been awarded the title "Invention of the Year 2022".
The Qi-Max is our high-end product. Huge range with relatively small footprint.