Tested electrosmog protection
We bring you into resonance
Human beings and the environment are always in direct frequency exchange. Every body needs natural waves to stay in balance. It is the unnatural frequencies, on the other hand, that disturb this harmony, which can be the cause of headaches, fatigue or sleep problems.
More exercise and a balanced diet create a good foundation for balance. Relaxation and mindfulness techniques as well as the reduction of electromagnetic radiation can further promote your energy, concentration and relaxation.
Are you looking for more resonance in your life? Then you have come to the right place. We can advise you on the alternative solutions that are right for you. We have also developed Qi technology, which protects against electrosmog with natural frequencies,  and is the elixir of all our Qi devices.
EMF protection & healthy lifestyle Your benefits with Waveguard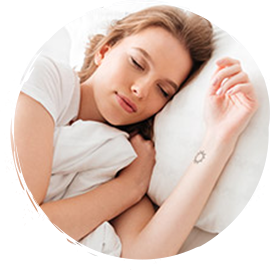 Relaxation & better sleep


at home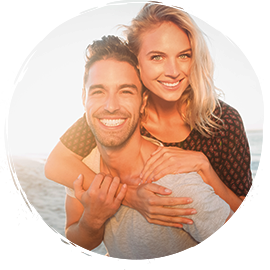 Energy & vitality


on the go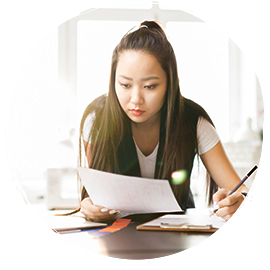 Focus & performance


in the workplace
Best protection against electrosmogOur bestseller: the Qi-Shield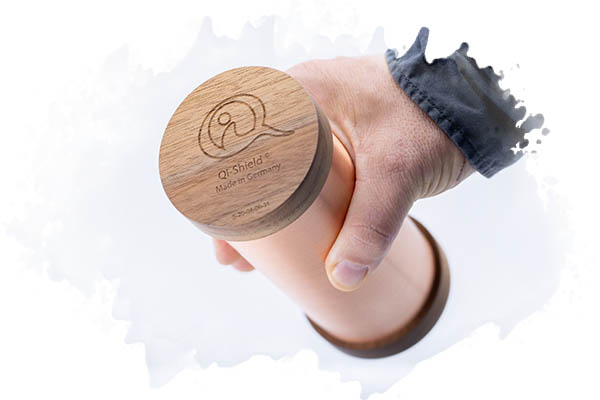 The Qi-Shield is the perfect introduction to Qi technology, both mobile and stationary. Carry it with you everywhere – at home, in the office or even when travelling.
Test the Qi-Shield without obligation with our money-back guarantee. This allows you to try out the device for 30 days without risk. No ifs and buts.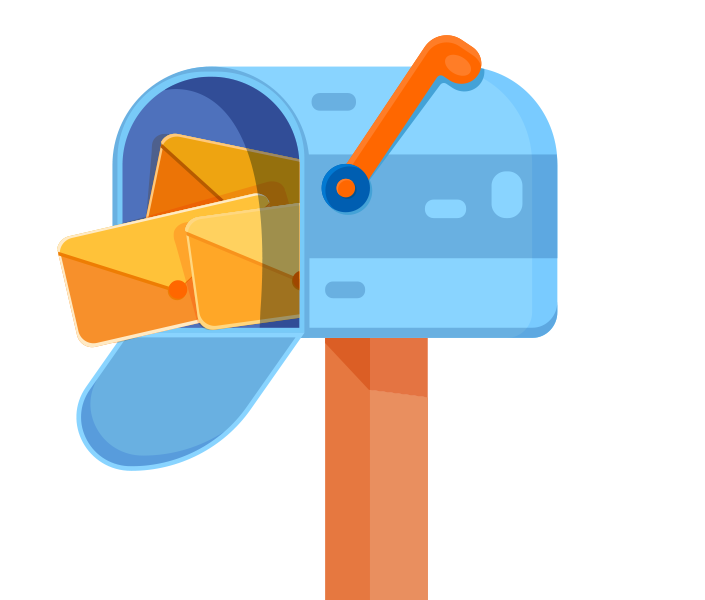 Sign up for our Newsletter
Our newsletter informs you about EMF protection topics. As a thank you, you will receive a small gift with the confirmation email.
Information on the registration procedure, dispatch service provider, statistical evaluation and revocation can be found in our privacy policy.
Electrosmog Protection Products Our Qi devices
Which product is the best for me?
Find your perfect product in our product comparison chart.
Electrosmog ProtectionYour advantages with Qi technology
Book a free consultation.
For every Google review received, Waveguard has two trees planted in Ecuador on behalf of the reviewer. This way, we jointly support the "Donate trees for spectacled bears" campaign by the GEO protects the rainforest e.V.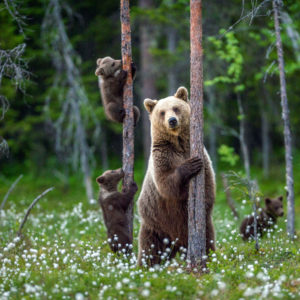 WAVEGUARD BLOG Interesting Facts & News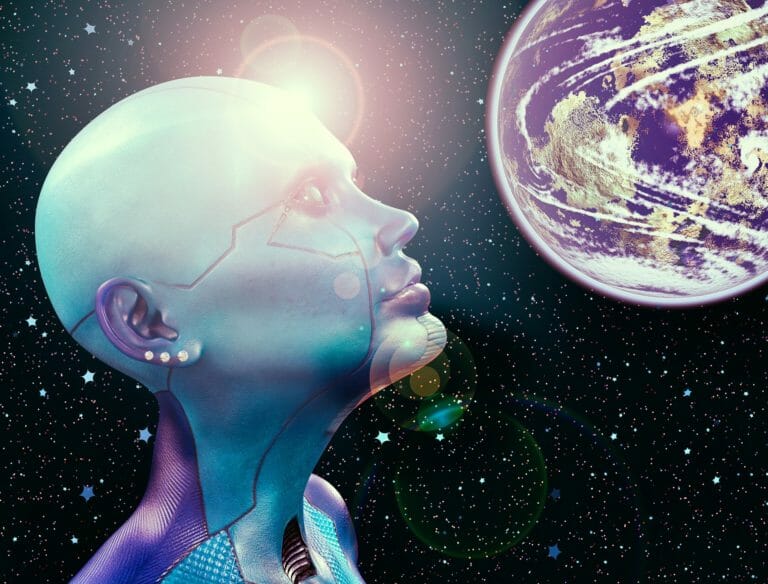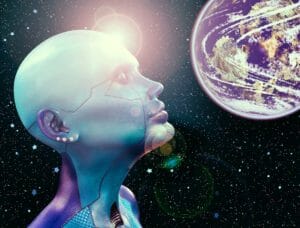 5G
With the 5G network expansion, the age of digitization and artificial intelligence (AI) is fast approaching. Some AI developers believe that humans will only play
read more »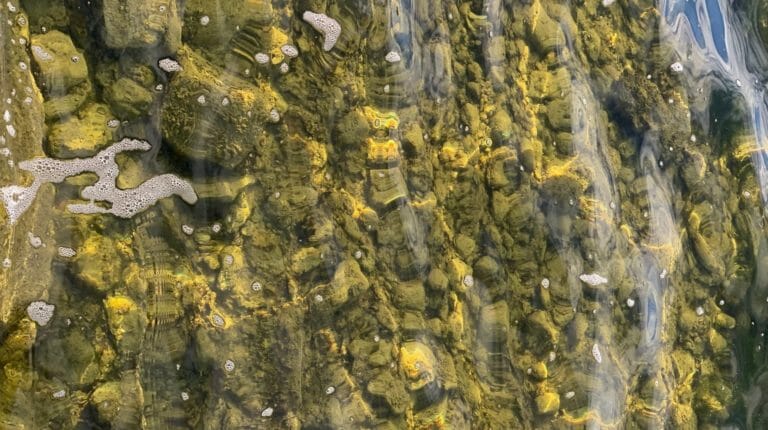 Relaxation
Water is the source of all life. Without water there would be no living being on our planet. How important water is for us humans
read more »


advice on protection
According to statistics, around 56.1% of German households owned a microwave in 2000. In 2021 it was already 73.8% of German households who, in addition
read more »
ELECTROSMOG PROTECTION WITH QI TECHNOLOGY Frequently asked questions
Our customer service is available to you Monday to Friday from 9.30am to 5pm on
+49 (0) 3591 59 47 543
We are happy to answer questions about our products that are not covered by the FAQ. We can also accept telephone orders or answer your questions about this.
If you do not have time for a phone call, please use our contact form. You can use this to arrange a call-back. Or send us your questions directly in writing. We will reply as soon as possible.
You'd like to visit us? Please make an appointment. Because we'd like to make time for you. We look forward to seeing you!
Electrosmog infos Electrosmog and how you can protect yourself from it
Most of the time, we are intentionally or unintentionally exposed to the artificial electromagnetic fields (EMF, colloquially electrosmog). As many areas of our lives get digitised at full speed ahead, our EMF exposure is constantly reaching new levels. Yet, the question of whether electrosmog can make you sick is at times still seen as a controversial one.
That is why we declare:
what exactly is electrosmog
what legal safety limit values are in place
how is electromagnetic radiation measured?
what symptoms electrosmog might trigger
how you can protect yourself against EMF easily and effectively
how Waveguard can help you with your individual EMF protection
What is Electrosmog?
The term electrosmog (e-smog), which is mostly used as a jargon, refers to two words: "electronic" and "smog". Smog is air pollution caused by emissions. In this case, however, the pollution is not caused by soot, dust or other air pollutants. According to Duden, it is defined as:
"Electromagnetic radiation emanating from high-voltage lines, television, radar and microwaves as well as electrical household appliances."
As such, electrosmog describes the pollution around humans and in the environment caused by artificially generated electrical, magnetic and electromagnetic fields (EMFs). In comparison, natural electromagnetic fields from sun rays or the earth`s magnetic field, for instance, are not referred to as electrosmog. Neither are electromagnetic waves released by thermal radiation (infrared radiation) or radioactivity.
What is the Electromagnetic Spectrum?
Electromagnetic (EM) radiation is not created equal, depending on the 'wavelength' and 'frequency'. The higher energy or frequency electromagnetic waves are shorter, while the lower energy and frequency waves are longer. Based on those characteristics we can organise them in the Electromagnetic (EM) Spectrum.
What EM Radiation types are there?
We can group certain frequency ranges into different types, from lowest to highest wavelengths. Also, we can look at the amount of energy each of them transmit:
Ionising radiation holds a great amount of energy to remove electrons from their orbit (around the nucleus of an atom), which can cause atoms to break down. Higher frequency waves such as X-rays and gamma-rays have this effect.
Lower frequency waves such as radio waves do not have the ionising radiation effect and are referred to as non-ionising.

The legal safety limits for electromagnetic radiation
What is SAR?
SAR stands for the specific absorption rate, and is defined as the power absorbed per mass of tissue. Its units are watts per kilogram (W/kg).
The current SAR value, which represents the maximum allowed exposure value, is two watts per kg in Europe, and 1.6 watts per kg in the USA.
How is the SAR value calculated?
The measurement is usually done with a phantom head and a phantom body at a short distance (about five millimeters). When we measure SAR, the Specific Absorption Rate, we, in fact, calculate how much your body (biological tissues) absorbs a chunk of this energy (in Watts per kilogram). In more technical terms, it is the measurement of radiofrequency (RF) energy absorbed within grams of biological tissues when exposed to a radiofrequency electromagnetic field.
It is usually averaged either over the whole body or over a sample volume (typically 1 g or 10 g of tissue). The published SAR value is then the maximum level measured in the body part (e.g. head) studied over the stated volume or mass.
Similar to Germany, binding regulations for high-frequency electromagnetic radiation apply in many countries worldwide. The European Union joined the ICNIRP guidelines in 1999 within the framework of the
EU Council
recommendation. They are also followed in many countries outside of Europe. In the USA, Canada and Taiwan, on the other hand, the mobile phone safety limit values ​​are based on the recommendations of the
IEEE
(Institute of Electrical and Electronics Engineers), which are comparable to the ICNIRP guidelines. Countries that decided against the ICNIRP limit value recommendations, such as Italy, Belgium, Switzerland, Liechtenstein, Luxembourg, Russia and Poland, justify this with an increased desire for precautionary measures. The Swiss environmental authority, for instance, expressed the following. "The Federal Council couldn't wait for science to provide the desired answers. The precautionary principle of the Environmental Protection Act requires that the load should in principle be as low as it is technically possible."
First safety standards were set up in 1997 when a typical mobile phone user was the military, medical or business. At that time it was believed that the only thing to be avoided was the heating effect. In one of the original tests in 1989, the military used the head of a 220 lb (around 100 kg) male at the top 98 % of their recruits. The standards they set were to avoid heating of their subject's brain after a 6 min phone call.
Radiation protection limit values come from the "Guidelines for limiting exposure to time-varying electric, magnetic, and electromagnetic fields (up to 300 GHz)", published by the ICNIRP in 1998. They are based on the thermal effect (the warming of body tissue).
For instance, body temperature can rise when electromagnetic radiation is absorbed by the body and converted into heat energy. Valid limits depend on the radiation intensity that warms an inanimate body by 1°C within 30 minutes. It is because natural mechanisms that regulate this can't function properly beyond this temperature. Mobile phones, for example, mustn't exceed a value of two watts per kilogram (SAR values); otherwise a thermal effect sets in.
As long as the limits are followed, there is no health risk, according to the ICNIRP. This, however, doesn't take into account long-term effects and the much greater physiological sensitivity of a child's head. More importantly, the ICNIRP guidelines which have been in existence for 20 years have not been updated to meet the ever-changing technology.
Are current SAR standards sufficient?
Not at all. Current standards might be a tool in judging whether the phone is 'safe' by the regulators' standards, but they don't accurately assess the full scope of how our health is impacted.
Recently, Prof Gandhi of the University of Utah reported that the SARs in W/kg that when held at zero distance from the body, the absorption rate was up to three times higher than the approved European limits and up to 11 times over the US limit.
Other reasons why current SAR limit values are not enough
SAR refers to thermal effects but the vast majority of the recorded biological effects from chronic lifetime exposure are non-thermal.
A number of effects reported at much lower SAR levels than the current safety standard in over.
Not enough information provided about the amount of radiofrequency (RF) exposure under typical usage and real-life conditions. The tested exposures under laboratory conditions are only short-term, usually up to a few minutes long.
No reflection of the variety of head and body sizes. Most of the population have much smaller heads and bodies than the 100kg male military recruit.
The levels of radiation based on the current usage are much higher today than in the past.
Current lab testing doesn't include variations for energy absorption hotspots.
Different labs might conduct measurements at different distances from the body.
There is no consideration of the nature of the mobile phone signal. Because it is pulsed in nature, the average power can stay low but the individual signal bursts might be very high.
The developing brain of a child absorbs much more than the brain of an adult. SAR value in Children vs Adults.

How is electromagnetic radiation measured?
Those particularly sensitive to electromagnetic fields should get to the bottom of the polluting sources of electrosmog and eliminate them. Electromagnetic radiation can be measured to help with this.
Measuring your electrosmog exposure yourself
Due to the very fact that there is both low-frequency and high-frequency electromagnetic radiation present, and with different electrical devices working in a variety of frequency ranges at the same time, it is not easy or straightforward to accurately measure exposure to EMFs by yourself.
The industry offers many types of electrosmog measuring devices: from inexpensive entry-level models, all-rounders with a fair price-performance ratio to high-priced professional devices that enable measurements under laboratory conditions. Eco Minds Media GmbH offers an informative EMF measurement device comparison on their website.
When measuring independently, be aware that the value of the electrosmog can change from minute to minute. This is because electrical devices emit EMFs at different levels of intensity. If you are using a smartphone app to measure the levels of EMFs, you will also often find very inaccurate results.
Get an expert to measure EMF levels in your environment
If you are looking for advice, you can ask to speak to an employee in an electrical shop. They can give you some valuable tips on the most suitable EMF measuring devices.
Building biologists are also available to provide advice and assistance. They usually have expertise and offer EMF measurements of your living and working environment. You can find building biologists near you in the building biology directory.
Further important information on the subject of electrosmog analysis and measurement can be found at Dr. Moldan environmental analysis.

Symptoms caused by electrosmog
Health consequences of high-frequency electromagnetic radiation such as:
headaches
fatigue
sleep disorders
Lack of energy
Poor concentration
are, as confirmed by studies, often associated with mobile communications.
Apart from warming of the body tissue, which has been officially confirmed by the World Health Organization (WHO), unnatural EMF sources cause athermal biological effects. These arise from the excess of free radicals – particularly reactive oxygen compounds that lack an electron.
Free radicals perform key functions in our body, including killing cells growing in an uncontrolled manner or destroying pathogens. When out of hand, they can also burden the body by causing oxidative stress. When this happens, the concentration of free radicals is higher than needed, and the counterbalance in the form of antioxidants is not strong enough or missing.
Studies have shown a connection between an increased presence of free radicals, oxidative stress and cancer.  And science now understands how it can damage our genes. An American biologist, Denham Harman, discovered this effect back in the 1950s, with free radicals being responsible for the ageing of skin and organs.
Cancer Risk
The Cancer Research Group (IARC) of the World Health Organization (WHO) classified electromagnetic fields as "possibly carcinogenic" in May 2011. Because additional epidemiological studies indicate that low-frequency electromagnetic fields lead to an increased risk of leukemia in children, they are currently working on a risk reclassification.
In addition, a study carried out in Switzerland from 2018 assessed the effects of low-frequency EMFs on adult working people over a period of 18 years. The study found that workers who were exposed to elevated EMF levels for long periods of time were also at a higher risk of developing certain types of leukemia.
Other key studies on the increased risk of cancer from electrosmog
Reflex study, 2004
Naila study, 2004
NTP study, 2018
Reflex study, 2004
This double-blind study investigated whether GSM radiation has any health effects on human and animal cells. The result: cell phone radiation destroys the cell nuclei. This has a cancer-causing and cancer-promoting effect.
Naila study, 2004
NTP study, 2018
Infertility
Study reports in the ElectrosmogReport
Studies to date on damage to the reproductive organs caused by mobile communications is extensive and unambiguous. Results show pathological effects on male and female organs. Affected are both the man's sperm and testicles and the ovaries and oogenesis (egg maturation) of the woman. This is why the environmental and consumer organization for protection against electromagnetic radiation Diagnose-Funk published a study overview in the series Brennpunkt (February 2016 edition) titled "130 studies. Smartphones and tablets damage testicles, sperm and embryos ". More studies on the impairment of fertility caused by cell phone and WiFi radiation were also presented in the ElectrosmogReport (September 2019 edition).
Scientific article reveals a variety of effets
Another scientific article worth mentioning, titled "Radiation and Male Fertility", was published in the medical journal "Reproductive Biology and Endocrinology" in 2018. The international authors Kavindra Kumar Kesari, Ashok Agarwal and Ralf Henkel stated that exposure to mobile phones, microwave ovens, laptops or Wifi has harmful effects on the testicles. These can affect sperm count, morphology, and motility and lead to:
DNA damage
Micronucleation,
Genomic instability
Disturbances in protein kinases, hormones and antioxidant enzymes result.
Again, the anomalies depended on physical parameters such as exposure duration, distance from the radiation source, power density and penetration depth.
Studies on the subject of electrosmog
Diagnose-Funk, an independent environmental and consumer organisation in German-speaking countries, is a big advocate for protection against electromagnetic radiation. It is therefore their aim to inform and sensitize the public about this topic. The organisation discusses the latest studies in its publication ElektrosmogReport and also archives them in an online database, where you can find out about the most up-to-date and important studies on EMF and health.
Children are particularly at risk from electrosmog exposure
The American study by the scientists Lloyd Morgan, Santosh Kesari, and Devra Lee Davis from 2014 demonstrated that children are especially hypersensitive when it comes to electrosmog. They absorb much more microwave radiation than adults; twice as much in the skull and up to ten times more in the bone marrow. For this reason, they are exposed to significantly higher health risks. These include disorders of neural development, ADHD and an increased risk of brain tumors. The correct dosage for children is just as little known as the long-term consequences. Due to their smaller body size, thinner bones, their bodies' higher water content and more active metabolism compared to adults, current radiation protection limits can't be applied to children. The authors therefore call for for education and precautionary policy.
Doctors and scientists warn about mobile phone expansion
Leading international scientists, doctors and environmental protection organisations warn urgently to: "Stop 5G on earth and in space". This appeal was made to the United Nations, the World Health Organization, the European Union, the Council of Europe and the governments of all nations. Over 180 doctors and scientists from 35 countries have signed a petition calling for the expansion of 5G technology to be stopped, as long as the possible health risks have not been clarified.
Investigate Europe, a pan-European team of investigative journalists, also reviewed the topic of mobile network expansion, including 5G. This informative video was created in 2019:

How can I protect myself from electrosmog?
We should all be careful to reduce our exposure to EMF wherever possible and look for solutions that maintain and increase our health resilience. Therefore, it is crucial to know the most important sources of electrosmog and how to reduce them. For this purpose, we give you valuable as well as easy and quick to implement tips in the following.
Sources of Electrosmog
1. Wifi
Wifi can use a number of different frequency ranges. Although we all like to be connected, we recommend that you switch your wifi off for the night.
2. Mobile Phones and Cordless Phones
Mobile phones are often carried in pockets, attached to ears or even behind bras. They emit especially strong EMF signals when hotspotting, calling, downloading or streaming. Since these devices are often worn on the body, you should also watch out for the heating effect. This applies to cordless phones too.
3. Smart devices – Smart TVs etc., switches, laptops, computers
Similar to the wifi and mobile phones, these devices also emit EMF signals. Same caution applies as with wifi and mobile phones.
4. Smart Meters
Smart Meters communicate with your energy supplier and tell you exactly how much energy you are using up. They use the same 2.4GHz signal as wifi.
5. Microwave Ovens
Despite a general claim of safety and stating that microwaved food doesn't affect the nutrient content of food, the question remains whether the fact that we might be eating food that just received a high dose of electromagnetic radiation in the higher frequency range is beneficial to us.
6. Electrical Wiring
Electrical wiring emits very low frequency range EMFs, different from a mobile phone or WiFi. The generated EMFs by wiring are also known as "dirty electricity". Electrosmog expert Ulrich Weiner explains more in the following video.
7. Cars
The ' smarter' the car, the more electrical wiring and bluetooth technology it contains. Electric cars are considered to be the key to climate-friendly mobility. However, the EMF exposure for passengers shouldn't be underestimated.
8. Your neighbours
That is, if you have any. They will most likely have the same sources of EMFs in their home. The most concerning aspect of this is their wifi. If living in a block of flats, anyone in your home will be exposed to a variety of wifi networks you can't escape.
10 tips to help you feel protected against electrosmog
Avoid holding your phone close to your head or keeping it close to your body.
Opt in for a speakerphone or Airtube (air tube) headphones. Avoid using wireless headphones.
When choosing a phone, go for one with a lower SAR value. You can find out about the SAR value of your mobile phone on the Federal Office for Radiation Protection website.
Avoid placing laptops and tablets on your lap when browsing the internet or working online.
Switch off Bluetooth & Wifi when you don't need them.
Consider your location and signal strength. Your phone emits more radiation when the signal is weak. If you have no or weak signal in your home, using a landline might be a better option.
Keep your bedroom and common spaces free of phones and electronics.
Consider getting rid of your microwave oven, if you have one.
Turn off electronic devices in the house when you are not using them.

More protection against electrosmog with Waveguard
Unfortunately, it is not always possible to shield against electrosmog. For instance, we are exposed to a number of mobile phones and WiFi hotspots when out and about. As for radiation protection, a lot of products out there simply don't work. This is why your best choice is a product backed by high quality research.
At Waveguard, we have developed unique devices for individual use at home, on the go and in the office that might protect you from EMF health effects.
That's why we are committed to education and research to increase scientific understanding around EMF protection. That is why we are dedicated to systematically studying the mechanisms underlying our technology and its effects. In addition, we are constantly optimising the way Qi devices work. Our studies indicate positive biological effects thanks to Qi technology. Read for yourself.
At Waveguard, we want to help you mitigate the effects of electromagnetic radiation from wireless devices in your home, office and even on the road. If you are interested in how we can help you, please contact us.